The magical setting of Sedona, Arizona will play host to the 14th annual
Sedona International Film Festival
taking place February 27-March 2. The fest will feature the following three films with gay themes, including writer/director Stewart Wade's (
Coffee Date
) new film
Tru Loved
, starring Alexandra Paul, Jasmine Guy, Bruce Vilanch, Alec Mapa and Jane Lynch.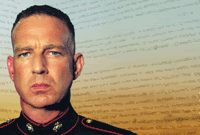 SEMPER FI, ONE MARINE'S JOURNEY
(USA, 2007 — 73 min.) — Documentary
Director: Vince DiPersio
The story of gay Marine Jeff Key, a spiritual kid, who passionately loved his church and struggled desperately with the secret he carried in his heart—a secret his pastor refers to as an 'abomination.'
Semper Fi
is the story of how after the terrible events of 9/11—knowing he could get out by telling his superiors who he really was—he decided to go to war for the country he loved. And how, once in Iraq, his patriot's heart was broken by what he saw. Back home and broken-hearted, Jeff used his war journals to create a one-man show with which he travels the country--a play that never flinches from what it meant to be gay and at war.
Screening Times:
Thursday, Feb. 28, 6:50 PM; Saturday, March 1, 1:40 PM
TRU LOVED
(USA, 2008 — 99 min.) — Feature
Director: Stewart Wade
Tru (Najarra Townsend), a high school student from San Francisco, is uprooted by her lesbian moms (Alexandra Paul and Cynda Williams) and moved to a conservative suburb. Her non-traditional family makes her an outsider until high school quarterback Lodell takes an interest in her. Lodell is closeted. Tru becomes a friend with whom he can be himself, unlike with his mom (Jasmine Guy), grandmother (Nichelle Nichols), and closest pals. When Tru hears the closed-minded comments about homosexuality from Lodell's friends, she establishes the school's first Gay-Straight Alliance. She meets Trevor (Jake Abel), a smart and charming young man being raised by his gay uncle (Bruce Vilanch). Tru begins a romance and fights for social justice as her unconventional family faces familiar struggles.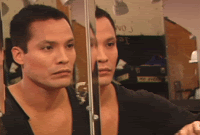 Screening Times:
Thursday, Feb. 28, 4:25 PM; Saturday, March 1, 2:30 PM
WATER FLOWING TOGETHER
(USA, 2007 — 78 min.) — Documentary
Director: Gwendolen Cates
A compelling and intimate portrait of Jock Soto, one of the most recognized and influential modern ballet dancers. Soto, who is Navajo, Puerto Rican and gay, retired in June 2005 from the New York City Ballet after a 24-year career of physically demanding excellence with the company. The film becomes a journey of discovery that will captivate us and endear us to this complex man. Soto is an artist who found his media of expression in dance, but this is not a film solely for a ballet audience. His fascinating and unique story, climaxing with his emotional retirement from ballet at age 40, is accessible to a broad audience. Soto's relationship to his heritage defies stereotypes in the same way that his dancing transcends the expected.
Screening Times:
Friday, Feb. 29, 11:30 AM; Saturday, March 1, 9:00 AM