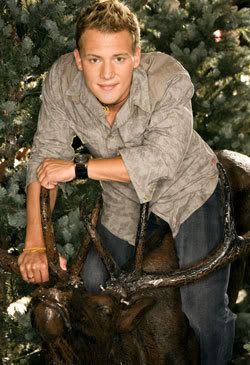 The Real World
is at its best when its inclusive of LGBT people (like Davis, right), and now you can be the next MTV reality star!
If you're 18-24, you're invited to attend one of the upcoming casting calls:
February 9th in Salt Lake City, Chicago, and College Station, TX
February 12th in Amherst, MA
February 16th in New Haven, CT
For details on the above casting calls, or to UPLOAD A CASTING VIDEO, please visit
www.bunim-murray.com
.
The show is also recruiting in the following cities: Albuquerque, Ann Arbor, Austin, Boston, DC, Denver, Indianapolis, Kansas City, Las Vegas, Little Rock, Madison, Miami, Minneapolis, Nashville, Philadelphia, Richmond, San Antonio, Scottsdale, Seattle.
If you live within driving distance of one of these recruiting cities, please email casting@bunim-murray.com. The subject heading should contain ONLY the name of your city. Please attach a few photos of yourself as well as a brief bio, and also mention that you heard about this opportunity through GLAAD.
We'll see you on MTV!