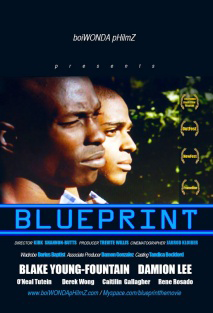 Two Southern California film festivals focusing on films from and about members of communities of African descent are taking place during the coming days, and each feature LGBT-inclusive films and shorts. The San Diego Black Film Festival is going on right now, and the Los Angeles Pan African Film & Arts Festival kicks off next week. We've got your LGBT look at what will be screened
here
.
The film
Blueprint
, from director/writer Kirk Shannon-Butts, was chosen to appear at both fests. This film, set amidst the hustle of vibrant Harlem, is a modern-day love story of two college students, Keith and Nathan. They meet one day after class and embark upon a journey of discovery.
In other news, GLAAD Media Award-nominated
Dirty Laundry
expands to Atlanta, Baltimore and DC. Check it out!
As always, check out what's coming up and coming out in LGBT film at our exclusive
cineQUEER
database.